Classes and Services
Classes and Services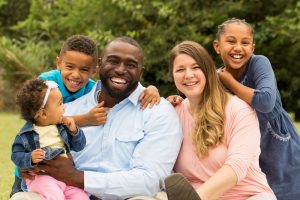 Expand the Joy in Your Family Life
More relaxed? More playful?
Kinder to yourself and your children?
More confident in your parenting?
Are you ready to reduce the stress of parenting and create
the warm, cooperative family life that
you've been wanting?
During this six-week interactive parenting series backed by cutting edge science, you will… 
… Gain perspective on emotional moments and (sometimes) baffling behavior
… Learn to set limits that build strong relationships and cooperation
… Learn tools for understanding and handling challenging behavior such as:
        aggression
        whining
        sibling rivalry
        "not listening"
        inability to sleep or focus
        and meltdowns
… Learn why we parents "lose it" with our children and how to get back to center with
      practical stress-reduction skills
… Practice new skills and get feedback on specific issues
… Have access to an online classroom to use at you own pace with insightful videos,     information, and discussion board 
… Develop a Family Connection Plan
Come join us for the next…

For parents and caregivers of children ages 0-15
Wednesdays, March 22-May 3, 2017 (no class April 19), 6:30-8:30 pm 
$275/ parent or $475/ couple;
includes manual, 7 Listening to Children Booklets, AND access to the Online Classroom
Click here if you'd like to be on our mailing list
Classes and series for your group; Do you have a group already in place that would like a class or series? See the special classes link for options. I can also create a class with the specific need of your group in mind. See the topics link.
Consultations, Coaching, and PLAY sessions; at your home, over the phone, or at a location of your choice. This service is available for parents, couples, or families who would like some assistance with their parenting challenges. This can include a private class, observations in your home, or individual play sessions with your child(ren). My current fee is $70/hour for phone sessions, and $85 for in person. Contact [email protected]
Classes and in-service trainings for child care professionals and teachers; I can develop a training based on the specific needs of your staff. Fee varies depending on size of group and topic. Contact me to discuss topic, schedule, and fee.
Observations at Child Care Facilities and Schools; Are you having some challenges in your classroom? I can come and observe and help you come up with a plan of action to improve the situation. Contact [email protected]