Classes and Services
Classes and Services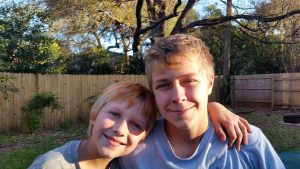 Understanding and Nurturing Boys 
There has been a LOT of discussion lately about raising boys who are whole, happy, healthy, and empathetic. As the mother of two boys, I have been on the lookout for insight in this department for many years myself. It is one of the areas I am most passionate about as a parent AND as a parent educator.
I recently spoke at my sons' elementary school on the topic of Nurturing Boys and had great response, so I've decided to put together a class to delve a little deeper into the topic.
I hope you can join me.
There was also interest in forming a Parents of Boys Support Group. We'll get together on a regular basis to gain support and insight in dealing with thoughts, ideas, and feelings that come up around raising boys. Please let me know if you are interested in more details about that.
Understanding and Nurturing Boys Class
In this two hour class, we'll delve deeper into the following topics… 
– The landscape our boys are being raised in and the pressure they (and their parents) often feel to live within a restrictive and often harsh "boy code." 
– How emotions directly impact their behavior including aggression, unpredictable outbursts, inability to "perform" well at school and at home, withdrawing or shutting down, and difficulty in social settings and friendships. 
– Game-changing tools that grow empathy and support your boys' ability to have better relationships with friends and family, pay attention, cooperate, and resolve conflicts. 
–Support for YOU as a parent to address your own feelings about the boy you are raising.
Click Date to Register:
Where: 6301 Morning Dew Drive, Austin, 78749 
Cost: $25/ person
Classes and series for your group; Do you have a group already in place that would like a class or series? See the special classes link for options. I can also create a class with the specific need of your group in mind. See the topics link.
Consultations, Coaching, and PLAY sessions; at your home, over the phone, or at a location of your choice. This service is available for parents, couples, or families who would like some assistance with their parenting challenges. This can include a private class, observations in your home, or individual play sessions with your child(ren). My current fee is $70/hour for phone sessions, and $85 for in person. Contact [email protected]
Classes and in-service trainings for child care professionals and teachers; I can develop a training based on the specific needs of your staff. Fee varies depending on size of group and topic. Contact me to discuss topic, schedule, and fee.
Observations at Child Care Facilities and Schools; Are you having some challenges in your classroom? I can come and observe and help you come up with a plan of action to improve the situation. Contact [email protected]